Help us raise money to buy the University's of Southampton's Zany Zebra, Zebraversity!
Zebraversity Challenge
We're raising £3000 to buy our sponsored Marwell's zany zebra, Zebraversity. Throughout summer 2016 she has been the focus of the Southampton BioBlitz team's campaign to connect the people of Southampton with nature. During this time she has been visited by 1000s of people, quite a few of whom we have met at our weekly events.
We chose for Zebraversity to be in a city centre park during the sculpture trail. Sadly she was vandalised and has now been moved inside, to the first floor of the Marlands shopping centre. We would like to buy her and release her into the beautiful Valley Gardens, on the University of Southampton's Highfield campus. We will continue to run events for the general public, based at our spectacular zebra. She is covered in paintings, by local artist Smock & Ballpaint, of endangered British wildlife, so is a good focal point for educational activities. Our aim is to connect the people of Southampton with the nature around them. It would be a real shame if someone else bought her! Please help us to keep her!
Zebraversity's new home in the Valley Gardens on the University of Southampton's Highfield Campus.

As part of the BioBlits project this year, the team has been to visit schools across Hampshire and the South of England, leading bug hunts and other activities to help to engage school children with nature. We have also been busy working with local Cub, Scout and Brownies groups. These sessions were tailored to the groups' needs and the spaces available to them. We ran mini-BioBlitzes to help children develop their nature identification skills.
Throughout summer 2016, we have run weekly events at Zebraversity. These have varied greatly, encompassing lots of environmentally-themed activities, including Grassy hedgehogs (one of our favourites), bug hotels and making peg butterflies. We have interacted with hundreds of local children and their families. We also ran a BioBlitz in East Park, Southampton, including guided nature walks and the opportunity to chat to experts from Southampton Natural History Society. There were also nature trails around the park for families. Unfortunately it was a rainy day but we still found over 100 species!
All of the sessions that we have run have been free of charge. By purchasing Zebraversity we will be able to keep running activities for the local community, using her as a focal point for events on campus.
Due to the zebra sculptures being auctioned, we don't actually know how much money we need but we have based our estimate on the prices of rhino sculpture from a Southampton sculpture trail three years ago. Any funding above the final auction value will be spent on activities to engage the general public with nature e.g. mini BioBlitzes at local schools and scouting groups; nature-themed summer school; evening talks about nature. 

We will provide weekly updates on our progress on social media - Facebook (Southampton Bioblitz) and Twitter (@SotonBioBlitz). 
There will be rewards for all donators, from a social media shout-out, to an invitation to Zebraversity's release in Valley Gardens. Please donate to get your reward! All donations very welcome, even just £1. And, if you think others might find our project interesting, please share it with others via social media!

Thank you for your support!
Have you sponsored this project? If so, log in to comment on updates!
7 months ago
Hello Zebraversity friends!
It's been a busy fortnight for Zebraversity. Last Friday she arrived at the University of Southampton, living on her temporary home of level 7 of the Life Sciences building. Whilst she was there she chaired 2 staff meetings and attended a poster session on Evolution and Development. She also met Ray Hole, the managing director of Ray Hole Architects, who won her at auction but donated her to us. Today, she has moved into her new home, Valley Gardens.
Now that she is in place, we will investigate the postcard reward, a plaque for names and event for those who chose that reward. We will also contact those of you whose reward is to name an animal.
Thank you for your support!
7 months, 2 weeks ago
Hello Zebraversity friends,
One of the comments here asks about the rewards, we will be able to meet all of these (names on plinth, post card from valley gardens, naming animals). Zebraversity will arrive at campus today (I will post another update). She will initially be on level 7 of building 85, so she will be present at our thank you celebration next Monday.
If you would like to come along to our thank you event, please confirm on Facebook asap  https://www.facebook.com/events/1244735352259534/ or send us a message.
B85 has restricted access after 6pm, so please arrive at 5:30pm. We will ask you to sign-in and out of the building.
Best wishes,
Judith, Meg and Olly


7 months, 3 weeks ago
Hello Zebraversity friends!
We're having a thank you event on the Highfield campus of the University of Southampton on Monday 21st November in building 85 from 5:30pm-7pm. More details available on our Facebook page https://www.facebook.com/events/1244735352259534/, please confirm there whether or not you're able to attend, or send us a message. Please do this by Tuesday 15th November, so that we know how many people to expect.
Hope to see you soon!
Judith, Meg and Olly


8 months, 1 week ago
Hello all,

The auction was last night and resulted in a story that must surely one day be made into an award-winning film. Our fundraising gave us a budget that was £1000 larger than we would have had without all our wonderful donators (thank you all), so we had some confidence but she is a very lovely zebra. The sculptures went for a variety of prices, ranging between £1000 and £4000. It was literally nail-biting stuff. We had no idea whether our budget would be large enough. Bidding began, us and one other. In the end, his budget was bigger and we were outbid L. The sale price was £2500. We felt quite sad but saw the bigger picture of the funds going towards zebra conservation. On the way out we met the man who outbid us, Ray Hole from Ray Hole architects, who have worked with Marwell, designing buildings there. Dr Tim Woodfine from Marwell was telling him about our summer of events. Ray apologised and asked us to keep the project going, saying we could borrow Zebraversity any time. This morning, we have found out that Ray is donating Zebraversity to us and wants to work with us on our endeavours (your donations will allow us to continue to do so free of change)! We couldn't have asked for a better ending J!
We will be arranging an event for all our volunteers and donators, along with Ray. We will also be able to deliver all the rewards for pledgers. The prize draw for the raffle will take place this afternoon and we will get in touch with prize-winners individually.
Thank you,
Judith, Olly, Meg and the rest of the Southampton BioBlitz team

8 months, 3 weeks ago
Thank you all for your donations! It's only a week until the auction, where hopefully we'll be able to buy Zebraversity and release her into Valley Gardens.
Our new film, made by interns Meg and Olly, tells you more about our busy summer and why we want to buy Zebraversity. Please spread the word and encourage others to donate.

8 months, 3 weeks ago
We are pleased to announce new prizes available for online donations and cash donations, artwork from Zebraversity artist, Smock & Ballpoint.
Our fundraising is going really well, we're now over a quarter of the way to our £3000 total and getting close to halfway towards our £2000 interim total. Thank you to those of you who have already donated. Those of you who have not yet donated, please do! Donate here. There are a number of awards available, depending on how much you donate. If you are interested in donating more, please get in touch using the comments box below. We are also taking cash donations on Highfield campus at the University of Southampton, at the student office reception in Building 85, which is the Life Sciences building in the middle of campus.
Last week we launched our prize draw raffle on campus at the University of Southampton. We will also enter the names of online donators, who do not select to be anonymous, into the draw. We have 4 pairs of adult tickets for Marwell zoo to give away. Smock & Ballpoint, the local artist who painted Zebraversity, has donated artwork of animals that feature on Zebraversity as further raffle prizes:
               A hedgehog                           A pair of red squirrels                A trio of puffins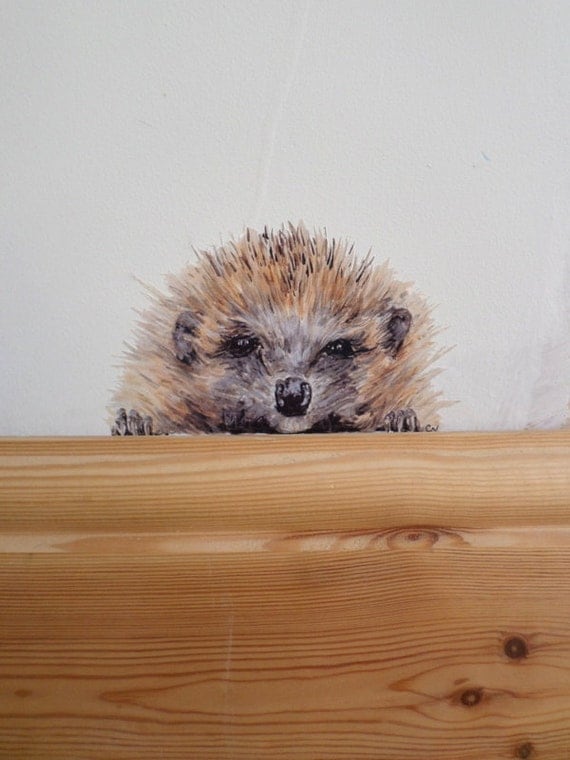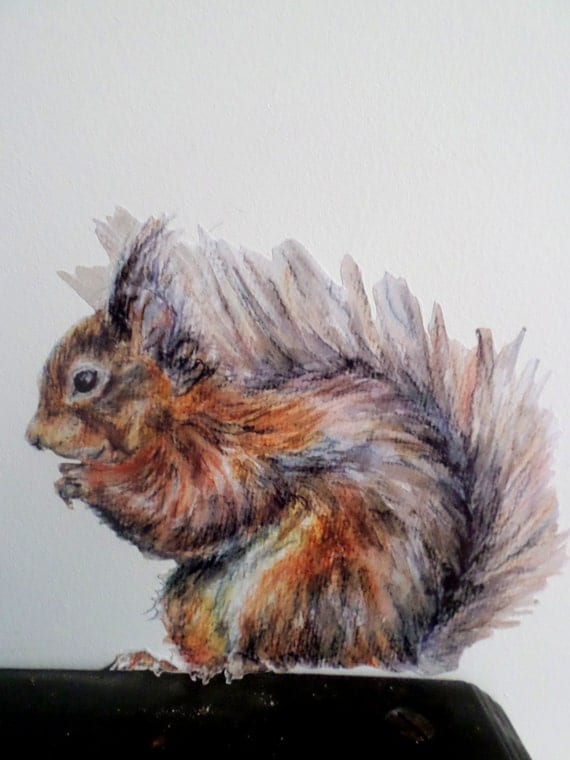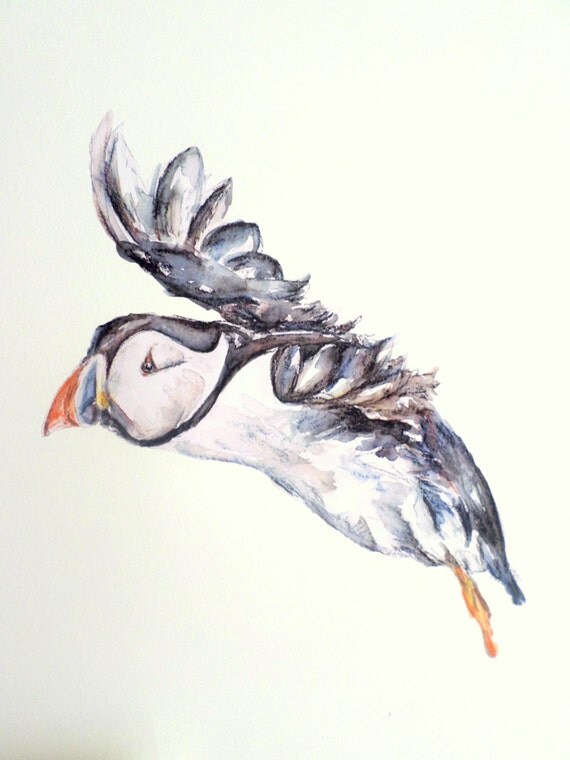 The animals are mural stickers, to decorate your walls.
In addition, Smock & Ballpoint is donating 10% of sales from her Etsy site for sales of those three items (hedgehog, squirrels, puffins), so start your Christmas shopping early!

20 anonymous donations totalling £217.00